Argan Oil – DIY light silk for hair ends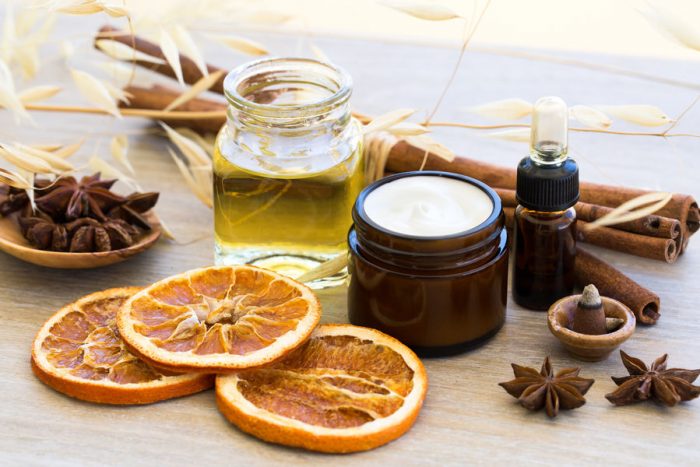 Many plant oils, including argan oil, have protective properties therefore we can apply them to damaged hair ends. However, oils which protect ends are usually greasy and heavy – a lot of precision is needed to apply it properly and avoid oily hair. Especially in case of hair which tends to get oily.
Argan oil is a very precious plant fat. It contains lots of vitamin E (called vitamin of youth) which works as an antioxidant and provides hair ends with proper nourishing. That is why you should go for hair care with argan oil. It is particularly effective as a silk for hair ends. We present a recipe for the silk below.
Ingredients:
50 g of water or hydrolate (floral water)
5 g of alginate (if we want thicker silk)
10 g of argan oil
5 g of hydrolyzed silk
2 g of liquid lecithin (optional)
favourite essential oil (optional)
Wash and disinfect two small bowls and a paddle. Now you can start preparing silk for hair ends with argan oil. Pour water and alginate into the first bowl and mix them well until you get a clear gel. You can skip this step if you prefer liquid silks. Add the rest of the ingredients to the prepared base and mix well. In order to get a desired density of argan serum you only have to add water to dilute it or add alginate to condense it.

Apply only a drop of the silk to dry or wet hair ends and the serum will start to work and provide lightness, smoothness and softness. Protection of hair ends with argan silk does not require rinsing. The serum is so lightweight that it can be applied to the entire length of hair and you do not need to worry about weighed down strands. It is perfect for dry, normal and oily hair.


Tags: argan oil, DIY, hair care, hair ends protection, hair oils, silk for hair ends


Categorised in: Good to know